With summer quickly approaching, your patio or outdoor area can use an awning to make everyone else at home feel comfortable of staying outside despite the heat from the sun. As there are two types of patio awnings – stationary and retractable – the most common question people have when deciding about getting patio awnings for their homes is which one should they get?
For this post, we'll talk about retractable awnings and see if they are worth investing on.
Unlike stationary patio awnings, retractable awnings allow you to control the amount of shade you want for patio. However, this type of patio awnings can come quite pricey yet many people still prefer it over the stationary ones for several reasons. And here are some of them: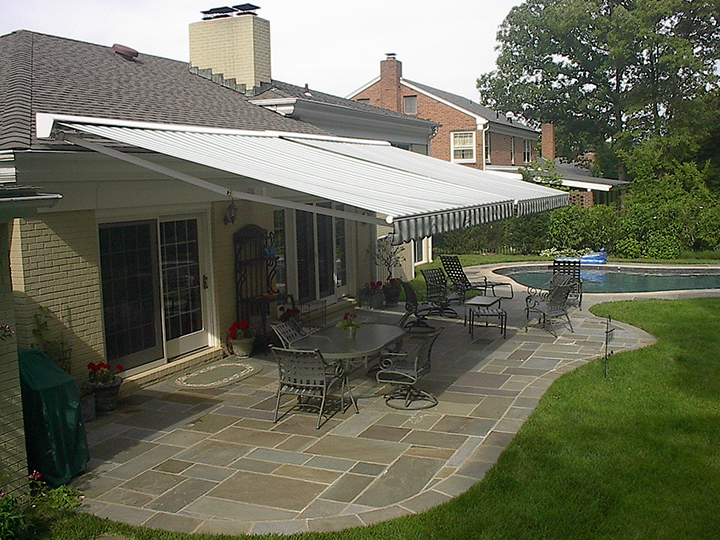 Creates just enough shade for comfort
The flexibility of retractable awnings ensures everyone get to have fun relaxation while staying out in your patio or yard. You can put the retractable awnings fully opened when the heat of the sun gets scorching hot, and retract it whenever you feel the desire of a little sunlight in your decks or pool areas. Whatever the weather is, the retractable patio awnings can adjust to give your family, guests, and friends the comfort they need.
Saves money
At the peak of summer, the amount of heat creeping in your home can be quite unbearable that you'd have to turn to air conditioning to feel some comfort. Whilst quick, this solution is not very economical. Imagine how much your air conditioning expenses will rack up during these times? The Department of Energy in the US said that awnings in your homes can reduce solar heat gain in your abode by over 70%! Installing a simple retractable awning in your patio then does play a big role in reducing your electricity bill in the summer.
Improves outdoor aesthetics
There are two ways retractable patio awnings can improve the visual appeal of our outdoor area. One is how it adds colour in your area to complete the look you want to achieve for your homes. You can go quirky or low-key, friendly or sophisticated. You just pick the right design and colour to match the vibe you are projecting.
The second way retractable awnings beautify your outdoor is its ability to protect it from the damaging effects of the sun. Keeping your furniture pieces, outdoor plants, and other belongings shaded from the sun will ensure they look good for a long time. This also means that you won't have to buy any replacements for some time; saving you a good amount in the long run.
These three are just among the reasons why many people still choose retractable awning over stationary ones despite coming in pricier than the stationary counterpart.